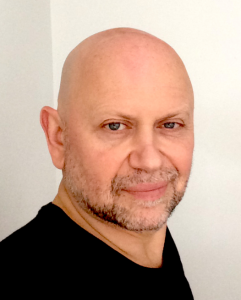 Yossi Vardan, was born in Chechnya to an artist and a school principal. After beginning art school at the age of six, Vardan had his first solo exhibition at age of 10. After graduating, he was accepted to an art school for the future students of The Academy of Fine Art.
Vardan's work is a process that transforms ordinary matter into an extraordinary form that connects the realm of dreams and fillings with the material world. Conceptual Realism is a style that he has developed over many years. This is a continuation of the traditional style created by his beloved mentor Ernst Neizvestny.
Vardan is a third-generation sculptor, who graduated with an MFA from the Academy of Industrial and Fine Arts in Russia, and is currently working on his PhD, with a thesis dedicated to the Cappella Sistina. In 1997, after living through the turmoil of two wars in his homeland, Vardan was forced to leave the Soviet Union and fled to the United States due to the several factors and one of them was his Armenian ancestry. He comes from one of the prominent Armenian dynasties of Karabach, the dynasty of Melik Egan, the son of the Catholicos Gukas the First Garnetzy, house of Cilicia (1731-1737). His family roots began during the Second Jerusalem Temple, when in the First Century of BC, his and several other noble families of Jerusalem were invited to move to Armenia by the Emperor Tigranes theGreat.
Several years later, Vardan was recognized by the highly acclaimed sculptor Ernst Neizvestny as his only apprentice. Vardan is also the only non-American born Industrial Designer chosen to become one of the creators of presidential limousines for two US presidents, George W. Bush and Barack Obama.
​
Vardan works with traditional materials including stone, bronze, steel, glass, and has participated in some of the most exclusive projects worldwide including monuments, mosaic murals, portrait sculptures, and oversized stained glass as well as Roman, Florentine, and Byzantine mosaics. Vardan's works are located in private collections in Saudi Arabia, France, England, Israel, Germany, Spain, and Russia. His more recent works are located in California, New York, New Jersey, Michigan, Oklahoma, Maryland, and Pennsylvania.