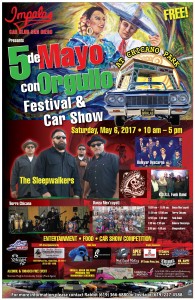 Come and join us for this wonderful event in celebration of Cinco De Mayo on Saturday May 6th 2017 from 10am- 5pm located in the historical Chicano Park in San Diego CA.
The Siqueiros Foundation  will be providing the opportunity for children to paint two murals, several raffles, along with beautiful pieces of art for sale by well known artist, muralist, street artist, graffiti artist, and hand made items.
We look forward in seeing you there!